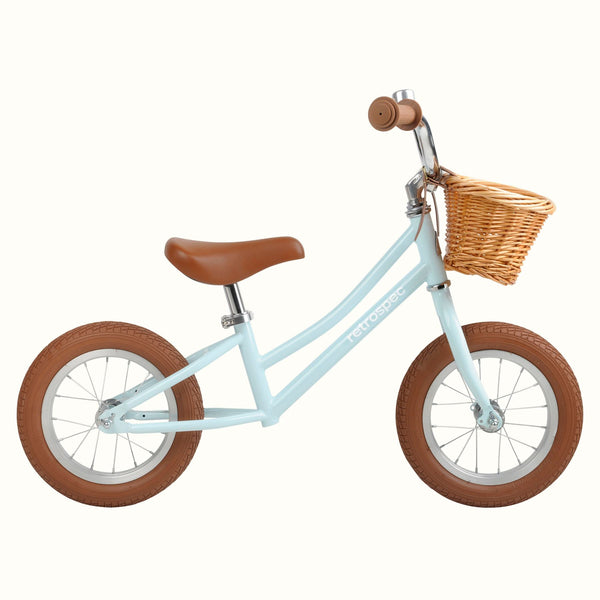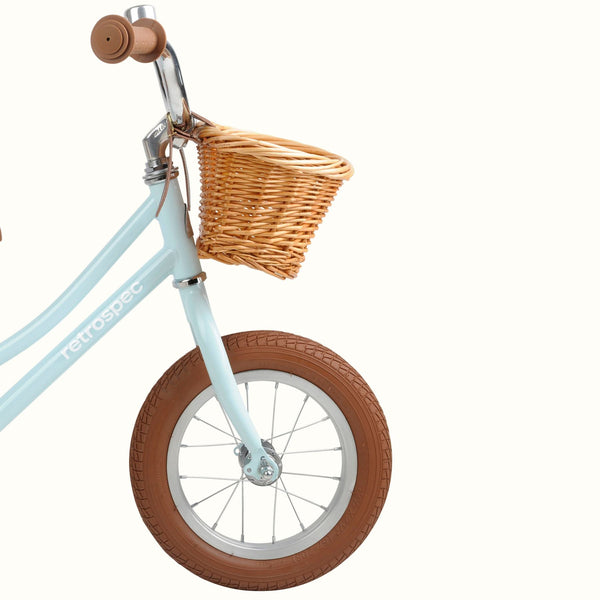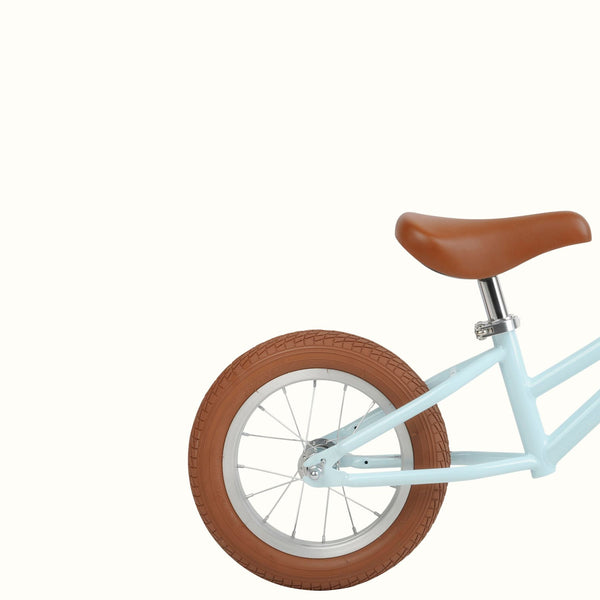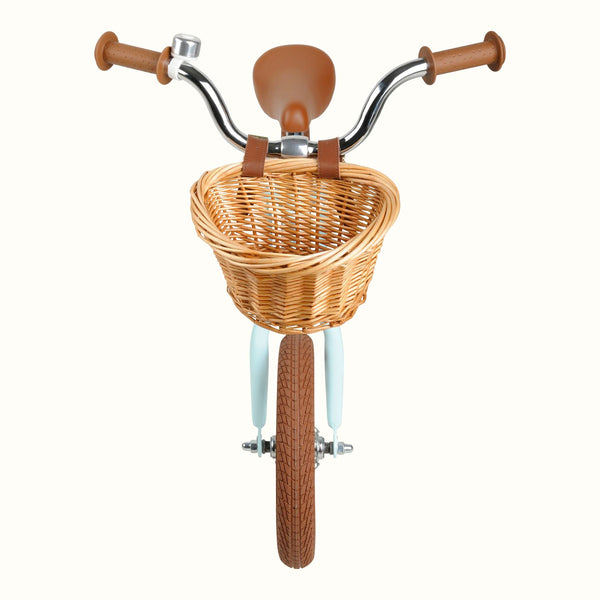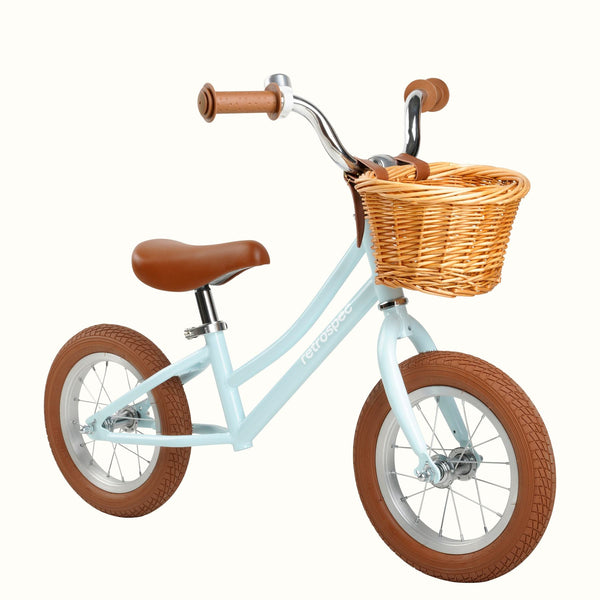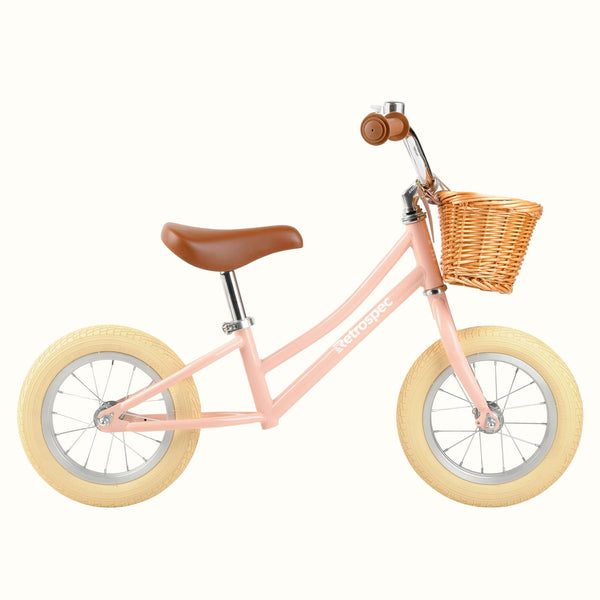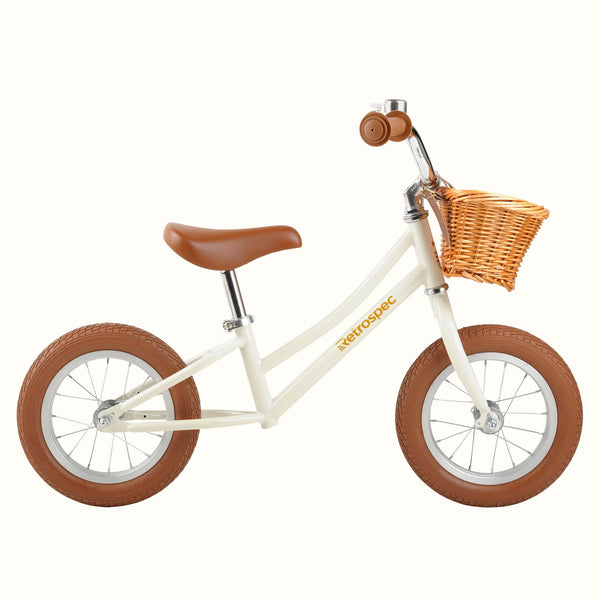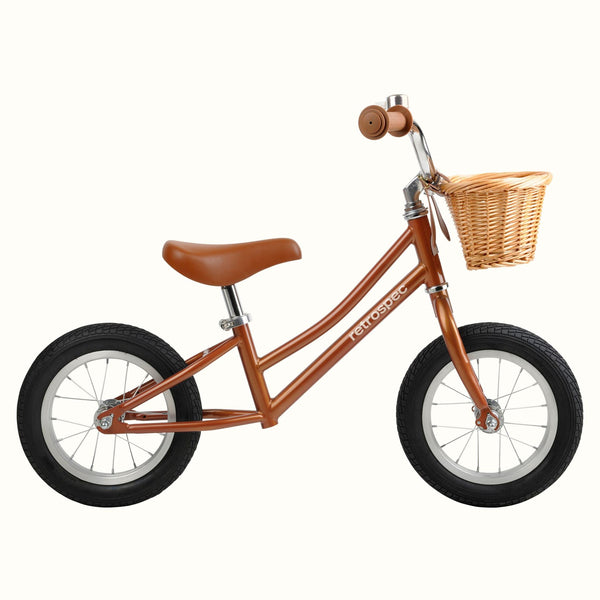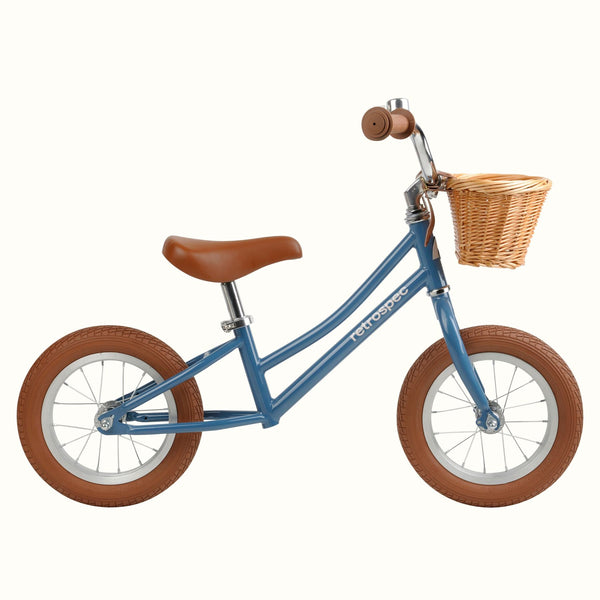 Available for local pick up only.
Balance bikes encourage kids to use their own bodies to safely find balance, improve bilateral coordination, and confidently ride without the use of training wheels. Kids feel in control of their ride, limiting the possibility of speeding faster than their comfort zone and getting hurt.
The step-thru durable steel frame is easy to mount for little legs. The low-to-the-ground design prevents any major spills while thick air-filled 12x2.125 tires, a bell for safety (and cuteness), and ball-bearing steering and wheels put your little rider ahead of the pack.
Baby Beaumont's adjustable seat height and handlebars can take on any growth spurt. Easily adjust the height so your little cyclist rides comfortably even after tacking on a few extra inches.
FRAMESET:
Frame Low-profile, easy step-over/stand-over frame design, easy on/off and learning for tiny tots.
Fork Unicrown high-tensile steel, 1" threaded
COMPONENTS:
Headset Steel ball-bearing, 1", chrome
Handlebars Steel riser, 25.4 center, chrome
Grips Retrospec for Kids (large-end safety)
Stem Quill-type, steel/alloy, 1"
Saddle Retrospec for Kids
Seatpost Steel, 1", chrome
Seatpost Clamp Aluminum alloy QR
WHEELSET:
Rims Retrospec 12" alloy 16H
Hubs Steel ball-bearing, bolt-on, safety caps
Spokes UCP
Tires Retrospec 12 x 2.125, S/V valves
EXTRAS:
Bell Alloy Classic Ringer
Basket Classic Cane, woven, antique brown
Basket Weight Limit 5 LBS
[/product_description]