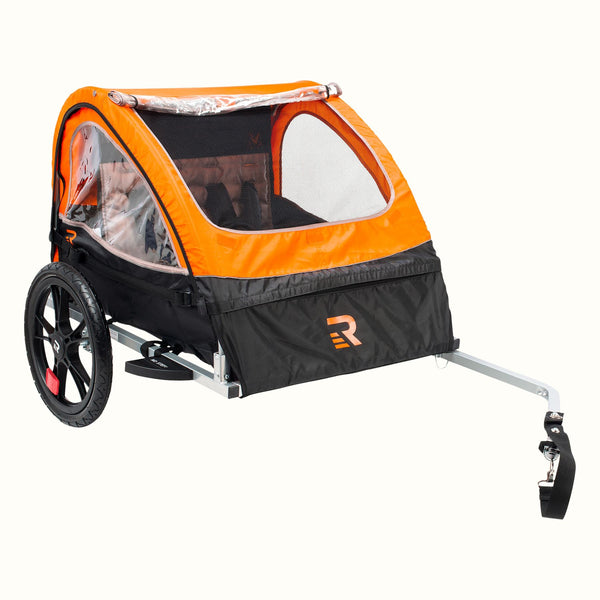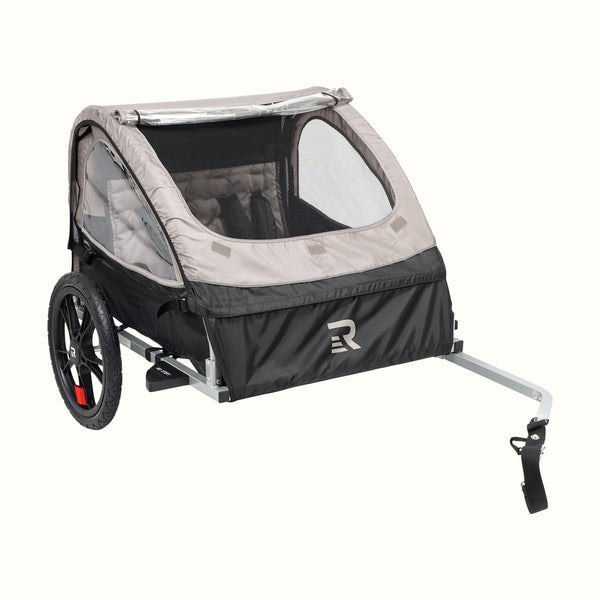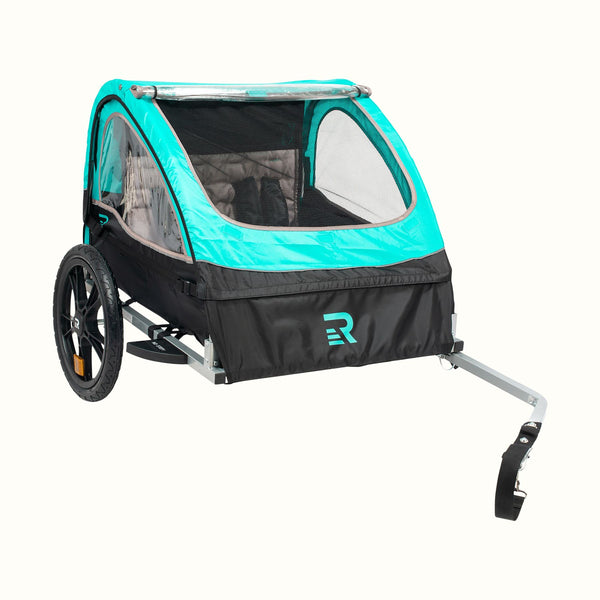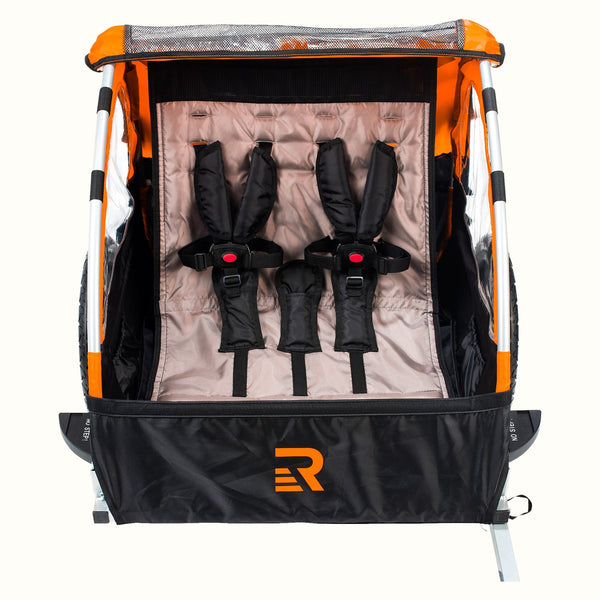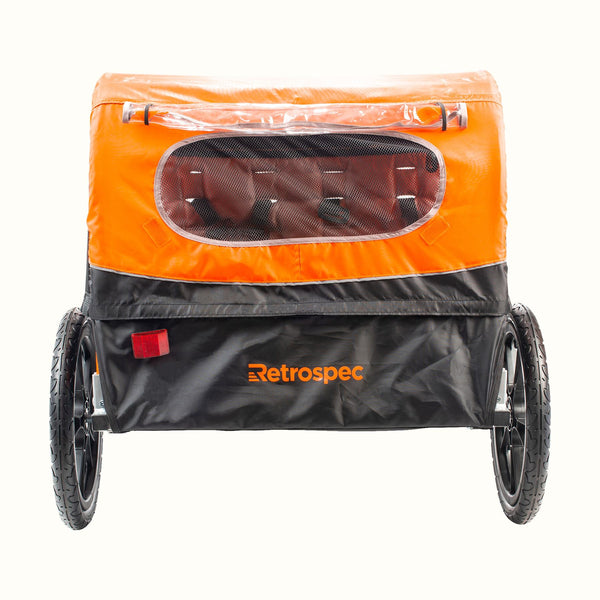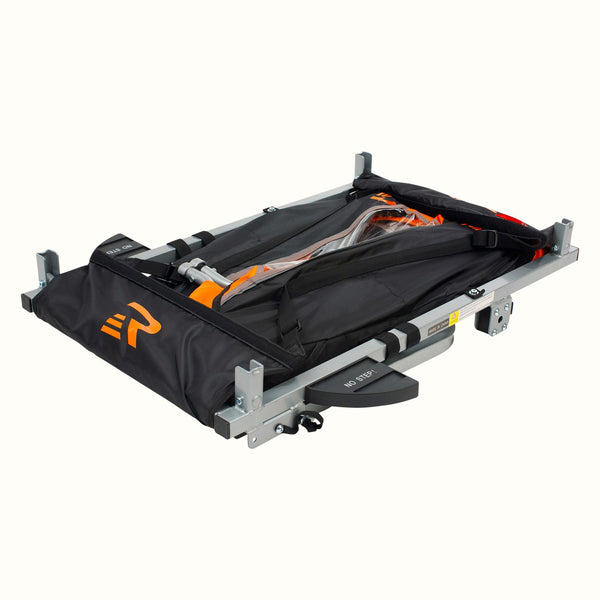 The Retrospec Rover 2 Passenger Child Bike Trailer is designed to provide a safe and secure ride for two little ones. It features an adjustable padded frame, with a 5-point safety harness system to keep its passengers safe and secure. A 16-inch folding steel frame ensures a stable and durable ride, while a PVC-coated water-resistant fabric ensures protection from the elements. This trailer is ideal for families who want to take their adventure outdoors with their kids.
Designed with the active, on-the-go family in mind, Rover comes equipped with the necessary tools to hook up to almost any adult bicycle with wheels sizing 20"-29".
5-point safety harness to protect little passengers

Versatile bike coupler, compatible with most bicycles. Fits 20"-29" wheels

Deep rear storage compartment to house footballs, frisbees, food, and more
Each trailer is equipped with a padded 5-point safety seatbelt harness, reflective fabric, built-in safety reflectors, sturdy steel components, and a high visibility flag. Front and side shields protect little passengers from wind, rain, bugs, and debris kicked up from the road.
Cruising with your full crew is easy with Rover's unique folding design. The durable frame encloses into a compact, portable size for easy storage and travel. Rover sports a deep rear storage compartment large enough to house the frisbees, footballs, and food your squad needs while you're on the go.
THE DETAILS
Element and weather resistant fabric, weather shield, and rear vent window
CPSC approved safety reflectors and a high-visibility safety flag, and reflective wrap-around accent fabric for extra care on the road
Deep rear storage compartment to house footballs, frisbees, food, and more
5-point padded safety harness to protect little passengers
Versatile bike coupler, compatible with most bicycles
Interior dimensions: 32"L x 26"W x 22"H
Recommended Weight Limit 80 LBS
Not recommended for bikes with thru-axles