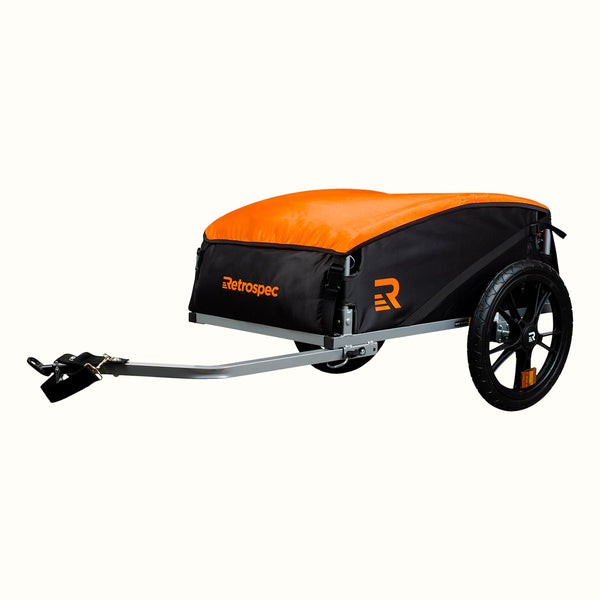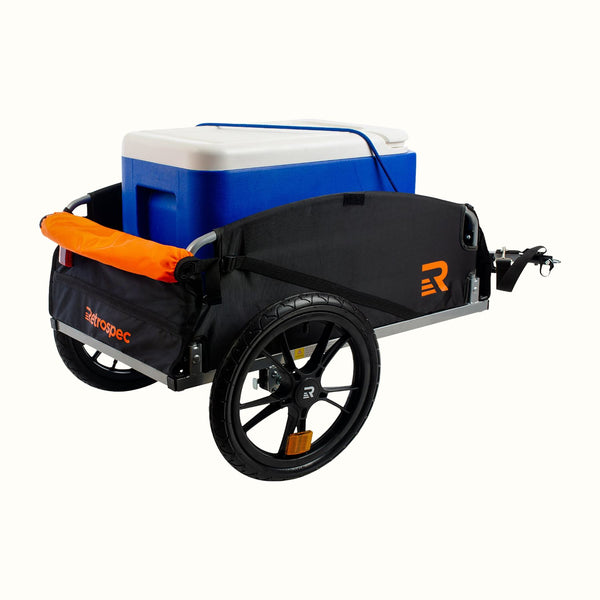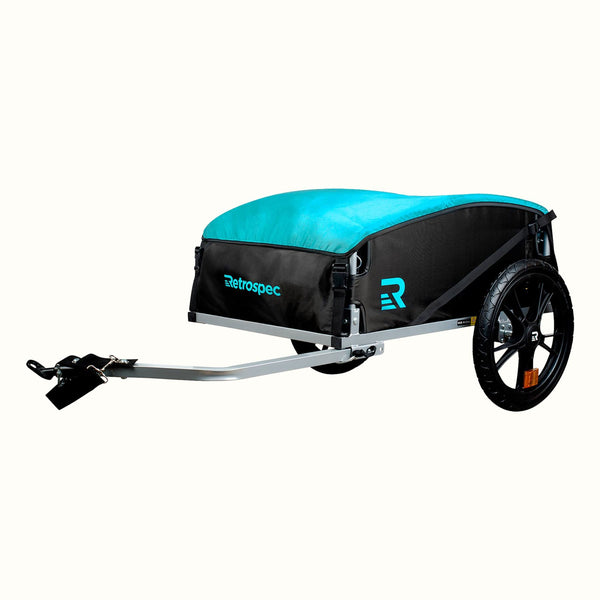 The Retrospec Rover Hauler Cargo Bike Trailer is the ideal solution for cyclists looking for extra cargo space. With it, riders can take up to 110 pounds of gear on their cycling adventure. The lightweight design allows for easy maneuverability and minimal obstruction. It also features a quick-release attachment for fast setup and a durable steel frame for maximum stability.
Hauling around a heavy backpack or tote as you ride can mess with your center of gravity, disrupting your ability to easily ride a bike. Eliminate cumbersome backpacks and overstuffed messenger bags with Retrospec Rover Hauler.
Weather-resistant fabric and weather shield

Versatile bike coupler, compatible with most bicycles. Fits 20"-29" wheels.

Unique folding frame for simple, compact storage when not in use
This trailer easily attaches to most wheel sizes 20"-29" and helps to transport your gear, toys, textbooks, food, and other goods for your outings. Rover Hauler's wide frame and two-wheel design can carry it all and doesn't get in the way of your riding experience.
Interior D-rings allow you to strap in cargo, so your gear stays in one place, even when the road gets tough. When not in use, Rover Hauler easily folds down to a slim, compact size for easy storage. Holds up to 80 lbs of cargo.
THE DETAILS
Element and weather resistant fabric, weather shield, and rear vent window
Unique folding frame for simple, compact storage when not in use
Compatible with nearly all adult bicycles with included coupler. Fits 20"-29" wheels
Internal 4-point D-rings in its no-slip interior base provide additional security and safety for your gear while on the road
Hauler carries gear, toys, food, textbooks, and other goods in place of bulky, cumbersome backpacks
Includes safety flag for added visibility
Interior dimensions: 27"L x 24.5"W x 20"H
Maximum weight capacity 80 lbs
Not recommended for bikes with thru-axles