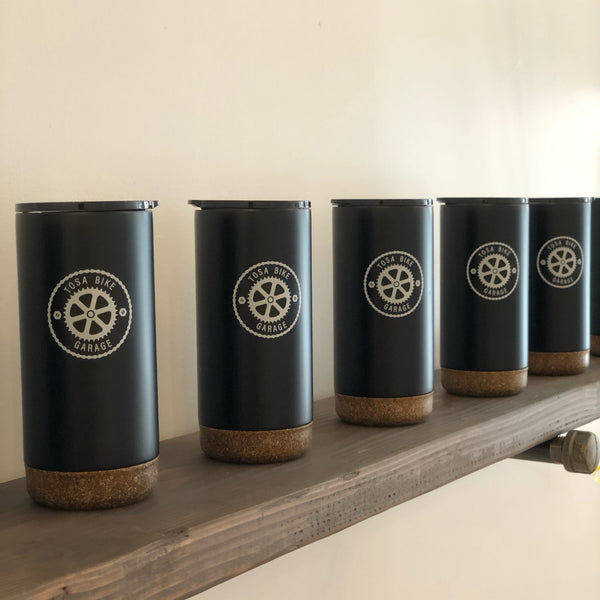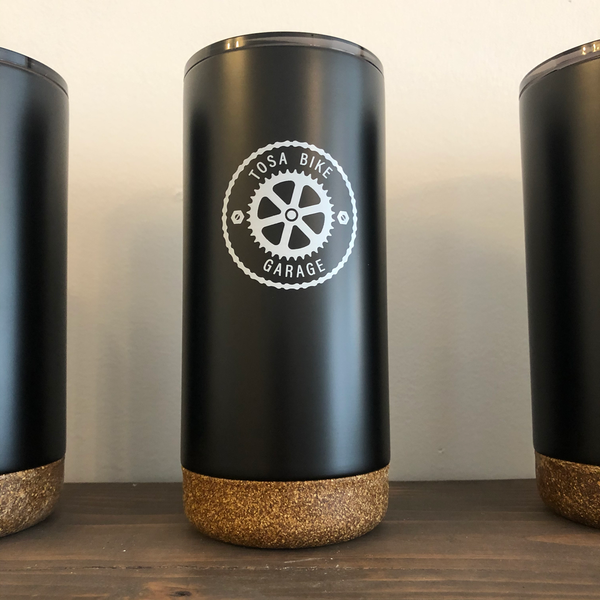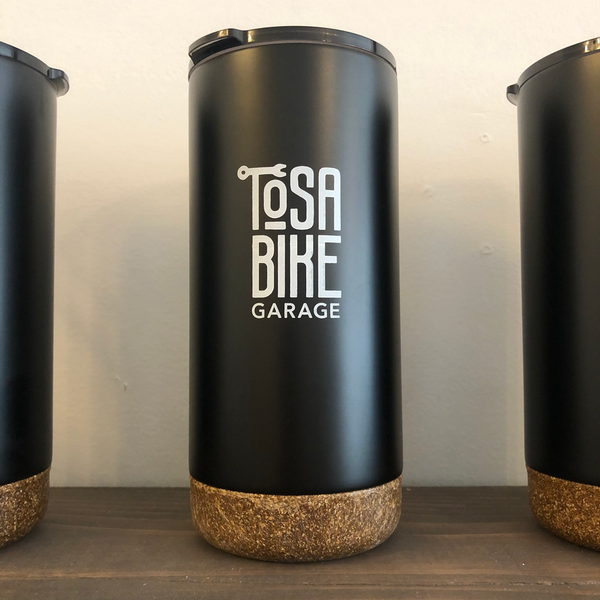 Tosa Bike Garage Travel Tumbler
This stainless steel Tosa Bike Garage Travel Tumbler is designed to keep drinks hot for up to 6 hours, and cold for up to 24 hours. The lightweight and leak-proof design makes it perfect for road trips and commuting. The insulation technology ensures beverages remain at an ideal temperature for extended periods.
Show some love to your favorite local bike shop with these Tosa Bike Garage travel tumblers. 
Elegant and unique these custom travel tumblers with cork bottom you'll will love. Made with durable stainless steel, they have a double wall construction to keep the integrity of your cold and hot drinks longer (6 and 4 hours respectably) and come with a clear plastic suction lid with slide lock to keep the contents safely inside. 
Cork Bottom Stainless Steel Travel Mugs
Double Wall Vacuum Insulated
Powder Finished Coating
Keep drinks Hot for up to Approx. 4 hours
Keep drinks Cold for up to Approx. 6 hours