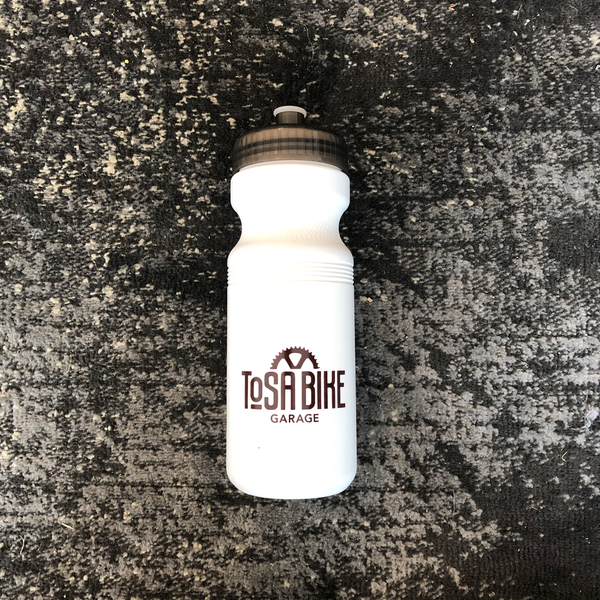 Tosa Bike Garage Water Bottle
[short_description]

Show some love to your favorite local bike shop with these Tosa Bike Garage water bottles.
[/short_description]
[product_description]
Elegant and unique these custom travel tumblers with cork bottom you'll will love. Made with durable stainless steel, they have a double wall construction to keep the integrity of your cold and hot drinks longer (6 and 4 hours respectably) and come with a clear plastic suction lid with slide lock to keep the contents safely inside. 
Made with PET material, the safest plastic in drinkware and the alternative to polycarbonate.
High gloss quality, contoured shape fits most vehicle drink holders.
Environmentally safe and recycles clean.
Hand-wash only. Do not microwave.
Leak-Resistant Super Sipper Lid
Made In The USA
BPA Free
[/product_description]