Our story.
Tosa Bike Garage is a full-spectrum bike hub bringing people and bikes together with the best builds, quality repairs, and expertise delivered by passionate small-business owners. We believe in the fun and freedom provided through cycling, and the value a bike can add to an individual's journey. At Tosa Bike Garage, it doesn't matter if you want to catch some air or enjoy the breeze, to explore a nature-scape or a concrete jungle. Wherever you want to be free, we're here to get you going, and keep you going.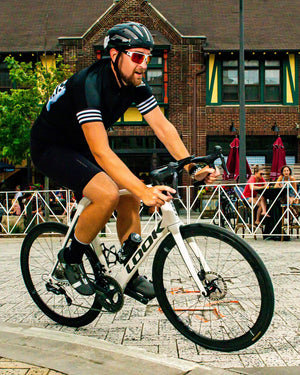 Meet Chris
Our owner, Chris, is a locally known bike expert with a love for cycling. Whether it's building a custom-made bike from the frame up, a seasonal tune-up on your current bike or bringing an old vintage back to life, he's your guy.As an avid mountain biker, road biker and "once upon a time" BMX biker, he has the skills to help fix bikes of all kinds. Located in northwest Tosa, Chris is here to help you get your bike into gear for a successful riding season.Chris also serves on the Bike & Pedestrian Committee for the City of Wauwatosa and has a passion for bike safety and ensuring all riders have a safe place to ride in Tosa.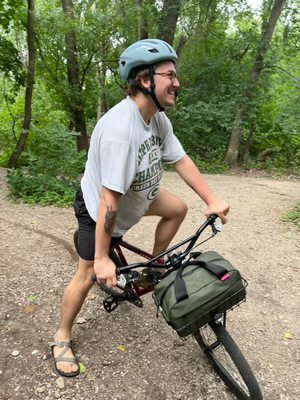 Meet Jonah
Jonah Minnihan is the shop manager for Tosa Bike Garage. He manages the retail side of things making sure the shop is stocked with rad bikes and that yours are running smoothly. Jonah enjoys bike commuting and touring, and although he appreciates the competitive side of cycling, he primarily sees riding bikes as a fun, healthy way to build relationships and explore our world. If you want to talk about the latest in ATB tech, ramble around Tosa on 26ers, or listen to 5th-wave emo, Jonah is your guy.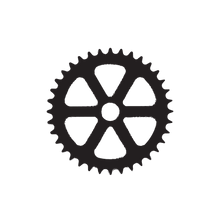 Repairs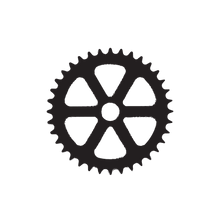 Services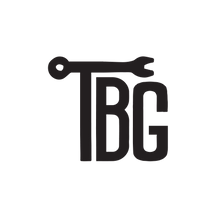 Custom Builds
Find us in the Tosa Village
1500 Underwood Ave
Wauwatosa, WI 53213
(414) 897-0531
info@tosabikegarage.com
Sunday - Monday: Closed
Tuesday - Friday: 12:00 - 6:00PM
Saturday: 10:00 - 2:00PM