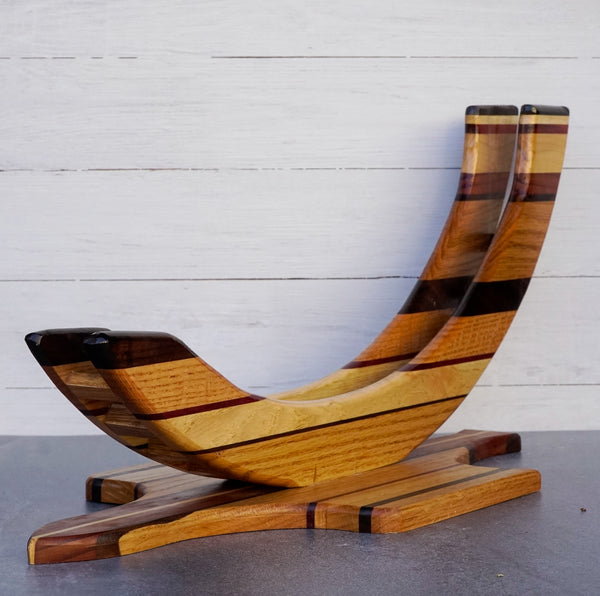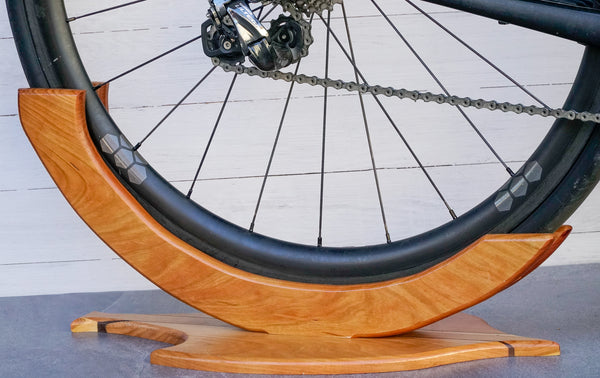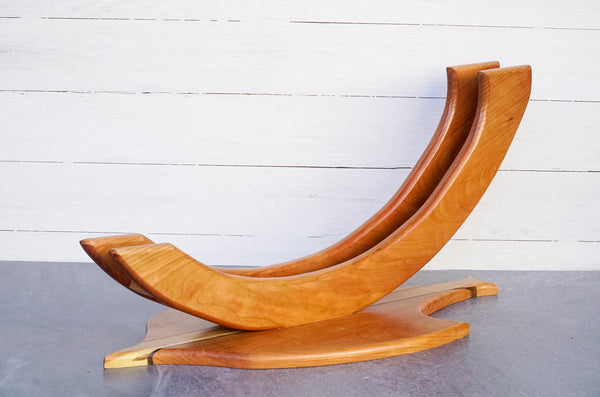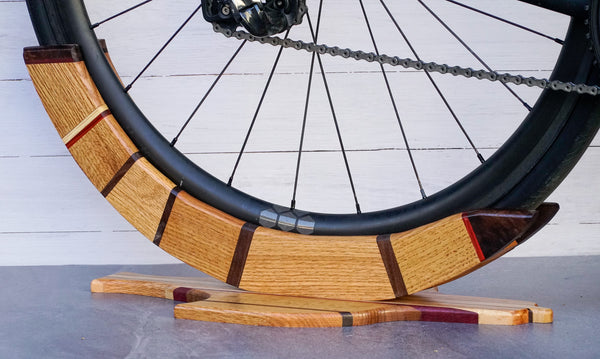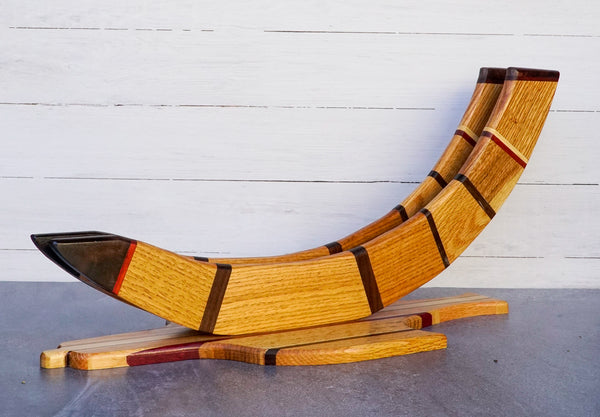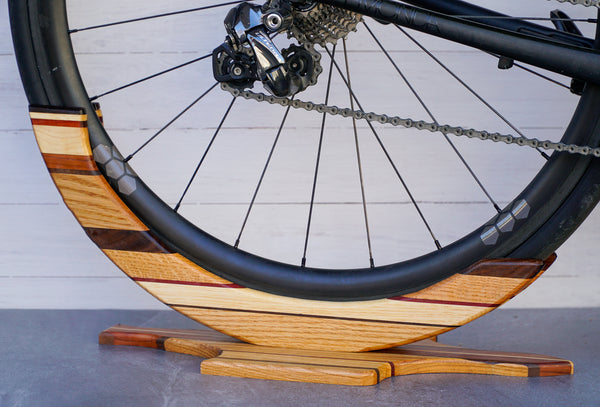 Hand crafted Wisconsin Hardwood Bike Stand
Hand crafted bike stands made from locally sourced S.E. Wisconsin woods including Maple, Oak, Cherry and Walnut lumber with the occasional Paduka or Purlpleheart added for a contrasting color. Finished with multiple coats of Tung oil to bring out the natural beauty of the wood grains. These are a perfect compliment for every bike from a custom build, dream bike, vintage racer, or just to showcase your factory build. 
Example pictures show solid Cherry with walnut highlights in the base, horizontal layering of Wisconsin hardwoods and an on-edge, vertical stand.  
Available in multiple widths to accommodate varies tire sizes and bikes.
Don't see what you're looing for or want something a little different. These can be custom made to order. Please specify what tire size and width and allow 1-2 weeks for final assembly.