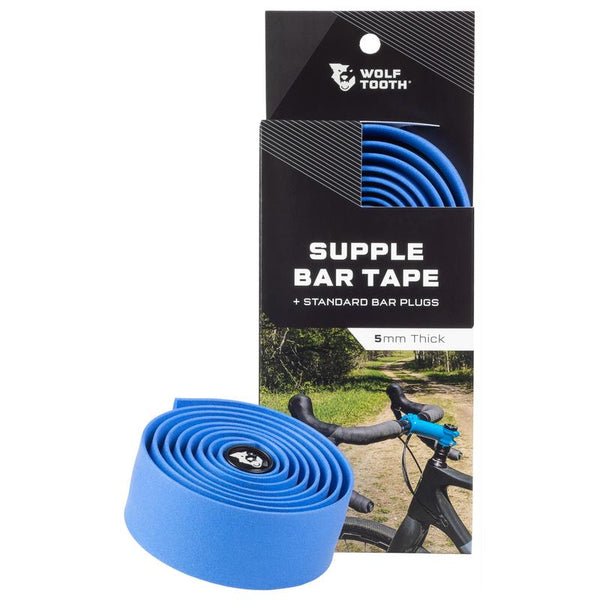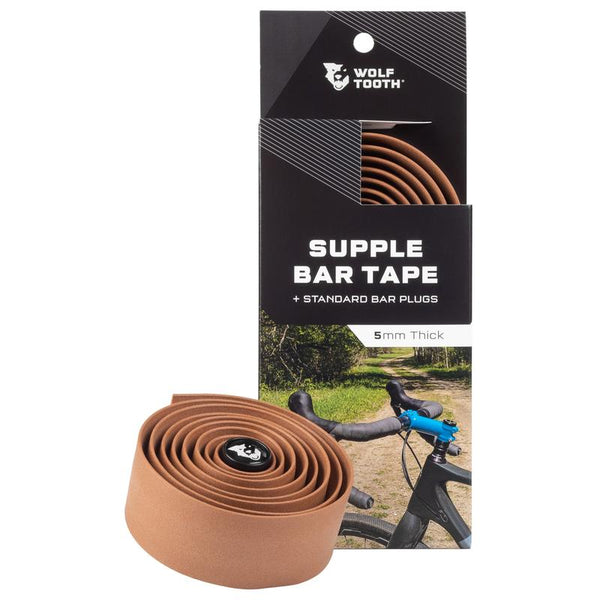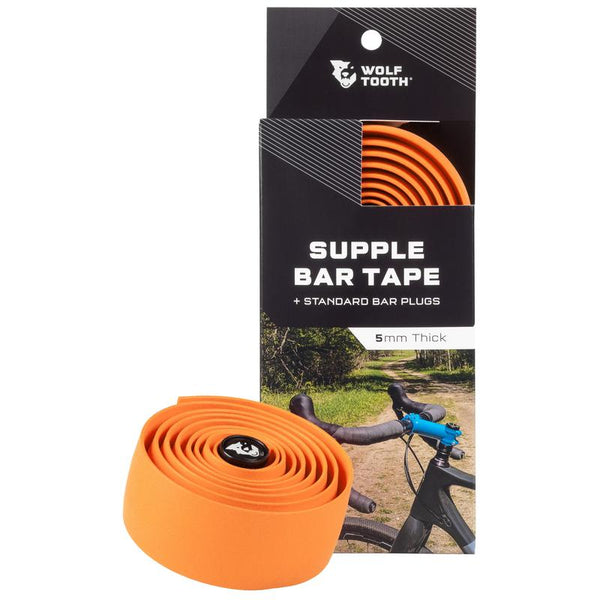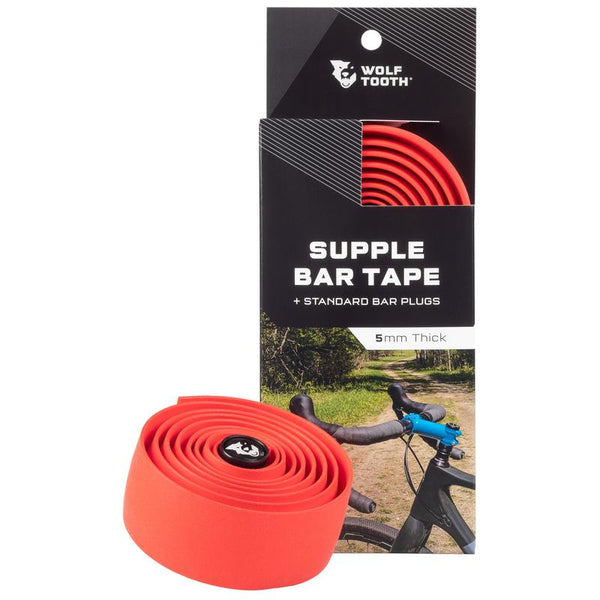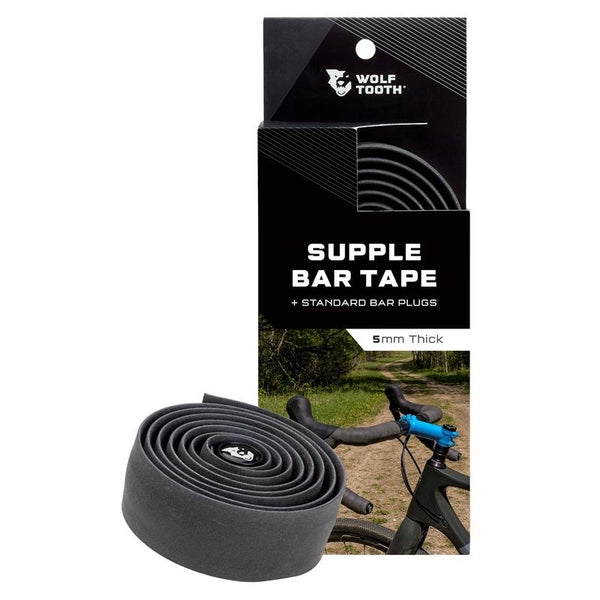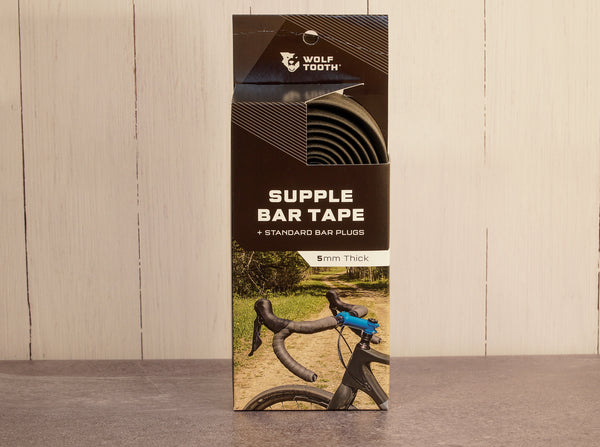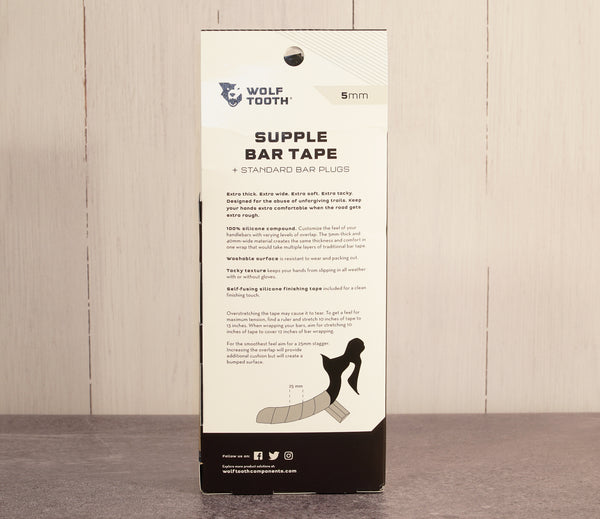 Wolf Tooth Supple Bar Tape offers superior comfort and control with its superior grip and vibration dampening technology. Made with a premium synthetic leather, its texture and micro-tread patterns provide excellent grip and comfort, even in the most demanding conditions. Its EVA foam base increases durability and vibration dampening, giving you greater handling and control on every ride.
Supple Bar Tape for drop bars is extra thick, extra wide, extra soft, and extra tacky. Designed for the abuse of unforgiving trails. Keep your hands extra comfortable when the road gets extra rough.
5mm thick
40mm wide
100% silicone compound. Customize the feel of your handlebars with varying levels of overlap. The extra thick and extra wide material creates the same thickness and comfort in one wrap that would take multiple layers of traditional bar tape.
Washable surface is resistant to wear and packing out.
Tacky texture keeps your hands from slipping in all weather with or without gloves.
Self-fusing silicone finishing tape included for a clean finishing touch.