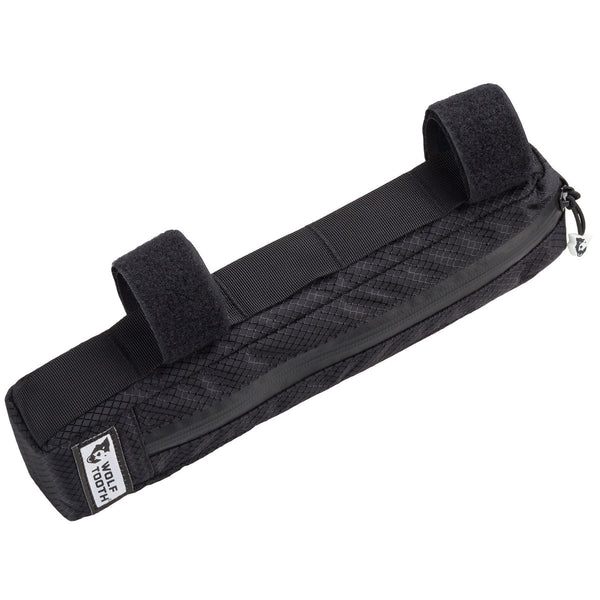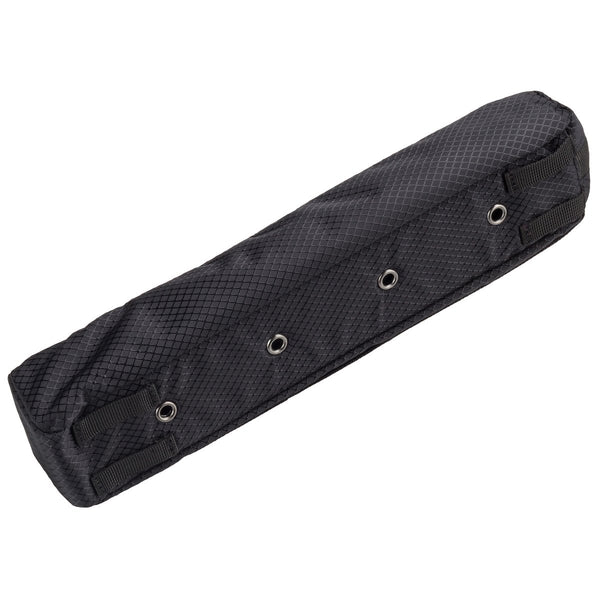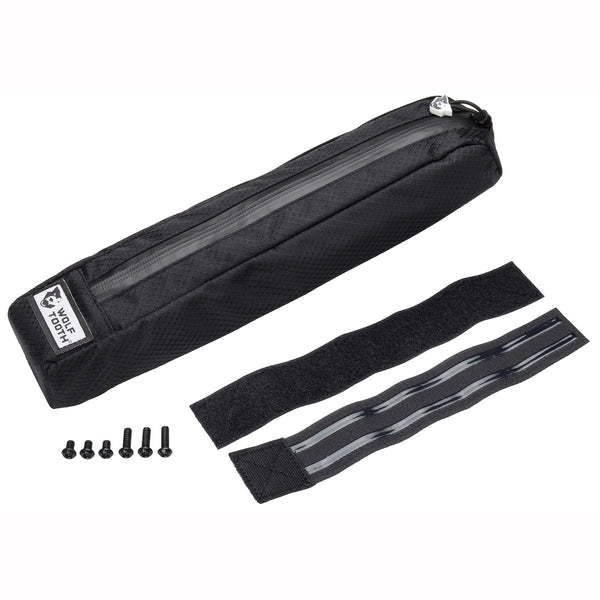 This low-profile Pump Bag is named for the 12-inch pump it can carry comfortably but that
's just the beginning. The bag is large enough for a pair of 29er tubes or lightweight jacket, wallet and even a cell phone. The Pump Bag has four mounting grommets that mate with the B-RAD 3 or 4 base, frame water cage bosses, or top tube fuel tank bosses. It can also be strapped to most frame tubes using the included silicone-backed hook & loop straps.
Compatibility
Can be mounted directly anywhere there are bottle cage mounts.

For the most secure and adjustable mounting, use a B-RAD 3 or 4 Base 
If mounting directly to frame bottle cage mounts, be sure to use protective tape where the metal grommets (holes) might rub

Can be mounted to most any tube on the frame with the included silicon backed straps
Holds pumps up to 12 inches or 30cm long with room to spare for tubes, phones, tools, clothing and other ride essentials.
Note: always check for appropriate clearance under all riding conditions including under full compression on a dual suspension.
Recommendations
When mounted on the underside of downtube check clearances before riding
Choose 2 of 4 grommets spaced at 64 mm (they are the same pitch as bottle cage mounts)